Tuitiv: sustain, monitor and support continuous improvement.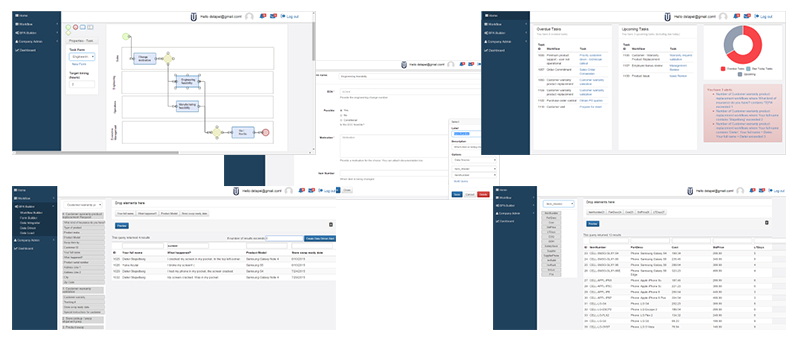 [1] Map business performance improvement processes:
The process modeller: We use our Tuitiv process modeller that conforms to BPMN standards.
The task form builder: We capture the inputs and outputs and create digital task forms.
[2] Assign business performance improvement tasks:
Assigned task lanes: All mapped processes have roles assigned with the people ready to execute the tasks.
Ready to manage: You are ready to execute. These processes are now self-regulated, self-audited and managed.
[3] Execute business performance improvement processes:
Context and notification: Your team has defined process tasks to execute, and process performance is measured.
ERP / Data Load: You can integrate any of your existing system data into your Tuitiv platform.
Connect directly: Customers, suppliers and business partners can communicate and participate directly within your processes.
[4] Sustain, monitor and support business performance improvement initiatives:
The dashboard: A drill-down business metrics dashboard that help to discreetly monitor and steer improvements.
Self-auditing: The self-audited processes deliver a rich new vault of business process intelligence.
Self-regulating: Self-audited task data, along with the integrated system data, allows for automated self-regulation.